New Chevrolet New Chevrolet Third Row SUVs for Sale in Clinton, TN
New Chevrolet Third Row SUVs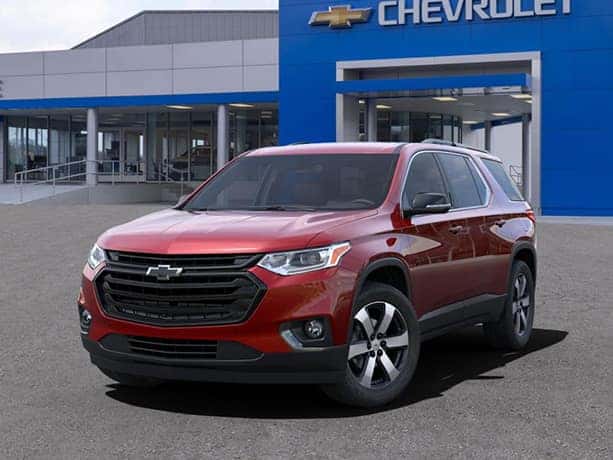 If you are in the market for a new third row SUV for sale, then you probably know that it can be very difficult to decide which one is right for you. There are so many options out there today and each has its own set of strengths and weaknesses. That's why we want to help you make this process much easier.
At Rusty Wallace Chevrolet, we are always available to guide you and give you tips on what to look for when buying a spacious SUV. Our goal is not just to sell you a car, but to also provide some valuable knowledge that will help you in your car buying process. Not sure a New Third Row SUV is right for you, click here to view our selection of Used Third Row SUV's.
We take the time to get to know you so we can recommend what type of vehicle is best suited to your needs. We've been serving the local community near Clinton TN by offering high quality vehicles for over three decades. We know what it takes to find the perfect third row SUV vehicle suited to your lifestyle needs.
We appreciate your interest in our inventory, and apologize we do not have model details displaying on the website at this time. Please fill the form out below and our team will quickly respond, or, please call us at 865-259-7509 for more information.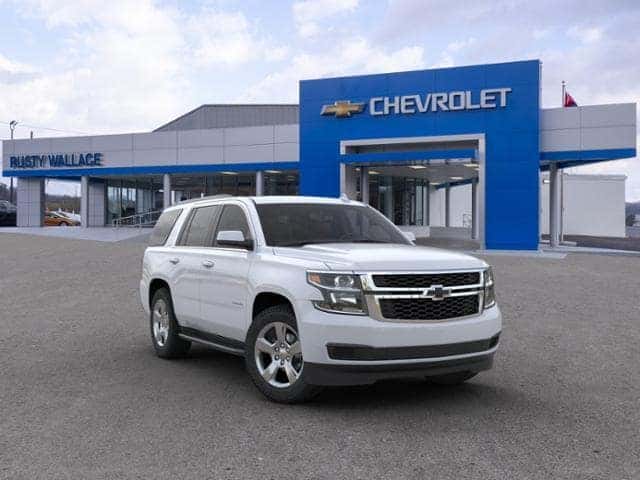 Get The Best Deals On New Chevrolet SUVs Clinton TN
You need more seating room in your vehicle but you don't necessarily like the idea of driving a minivan. And while you need more space, you also want a practical car that is elegant and stylish. The answer? Consider a third row SUVs that can fit the entire family inside without sacrificing comfort.
But not all third row SUVs are built the same. You want to make sure that you're choosing a vehicle that is packed with remarkable features and modern conveniences as well. The good news is that Chevrolet offers a great lineup of third row SUVs that will definitely tick all the items on your checklist.
At Rusty Wallace Chevrolet, you can find our latest range of brand new Chevrolet SUVs for sale in Clinton TN. We can offer you exciting deals on your Chevrolet SUV of choice. You can be assured that you'll drive away with a brand new third row SUV that you and your family will love.
New Chevrolet Third Row SUV Models
Interested in the available third row Chevrolet SUVs for sale in Clinton TN? Check out the top third row Chevrolet SUV choices at our dealership.
Seat up to 8 people in the super comfortable and versatile Chevrolet Traverse. This midsize 3rd row SUV has a stellar safety rating that will allow you to drive with confidence. The Chevy Traverse is the practical choice when you want an all-around third-row SUV for any destination. View our current Chevrolet Traverse inventory
Here
.
The Chevy Tahoe combines elegance and comfort with its massive space both for passengers and cargo. You don't have to worry about anyone getting cramped because the third row seating of the latest Chevrolet Tahoe offers 40% more legroom than the previous generation.
Click here
to view our current inventory.
With a best-in-class second row legroom and a newly expanded third row seating, the Chevrolet Suburban takes comfort entirely on another level. Choose the Chevy Suburban if you want a fusion of class, convenience, and comfort. View our current stock of Chevrolet Suburban's
here
.
Easy Car Financing With Rusty Wallace Chevrolet
You can apply for financing with the help of Rusty Wallace Chevrolet. You don't need to do it on your own because we have our representatives ready to help you out and explain every detail. Our financing process is designed to be simple, fast, and convenient so you don't need to waste time and effort.
Applying for car financing does not need to be very complicated. If you're worried about this process, you can speak to us at Rusty Wallace Chevrolet and we will guide you on all the steps you need to take. We make sure that you understand what you're signing up for. We're ready to answer all of your questions regarding financing. Our aim is to make it as easy and hassle-free as possible.
If you're still shopping around, we have useful tools that you can take advantage of. Use our Payment Calculator to see how much your monthly payment will be depending on the car of your choice.
We also offer a quick pre-qualification process that will allow you to check whether you are eligible for a car loan. The best thing about pre-qualifying is you'll get a quick answer without hurting your credit score.
You can visit the link below to pre-qualify:
Rusty Wallace Financing Pre-Qualification
Buy Your New Third-Row SUV In Clinton TN From Your Hometown Dealer
You deserve a great deal on an SUV that meets all your needs, so come see us at Rusty Wallace Chevrolet today! Rusty Wallace Chevrolet is your go-to destination for the best deals on third row SUVs.
Our sales staff will be happy to walk you through our available third-row SUVs on offer. Plus, they can answer any questions about which model might be right for you. And don't forget to ask about financing options so you can get behind the wheel of your dream vehicle without breaking the bank.
Contact us today and see how easy it is to buy a new SUV from Rusty Wallace Chevrolet.
Rusty Wallace Chevrolet is the best car dealer in Clinton TN that offers affordable new cars for sale. As the only family-owned and operated car dealership in the area, we strive to add value to the community by helping our customers realize their dreams in buying a car at the best value. If you are looking to buy a vehicle, you can check out our website where we list new vehicles and pre-owned vehicles daily. We offer flexible financing options and discount programs to make your car buying experience as seamless as possible. Make your search easier with our Value Your Trade tool, Car Payment Calculator, and Easy Pre-Qualification Form. If you have any questions, contact us by phone at (865) 259-7218. You can also visit us at the Rusty Wallace Chevrolet dealership located at 224 South Main Street, Clinton, TN to see our selection of amazing vehicles.