New Cars for Sale in Clinton, TN
New Cars For Sale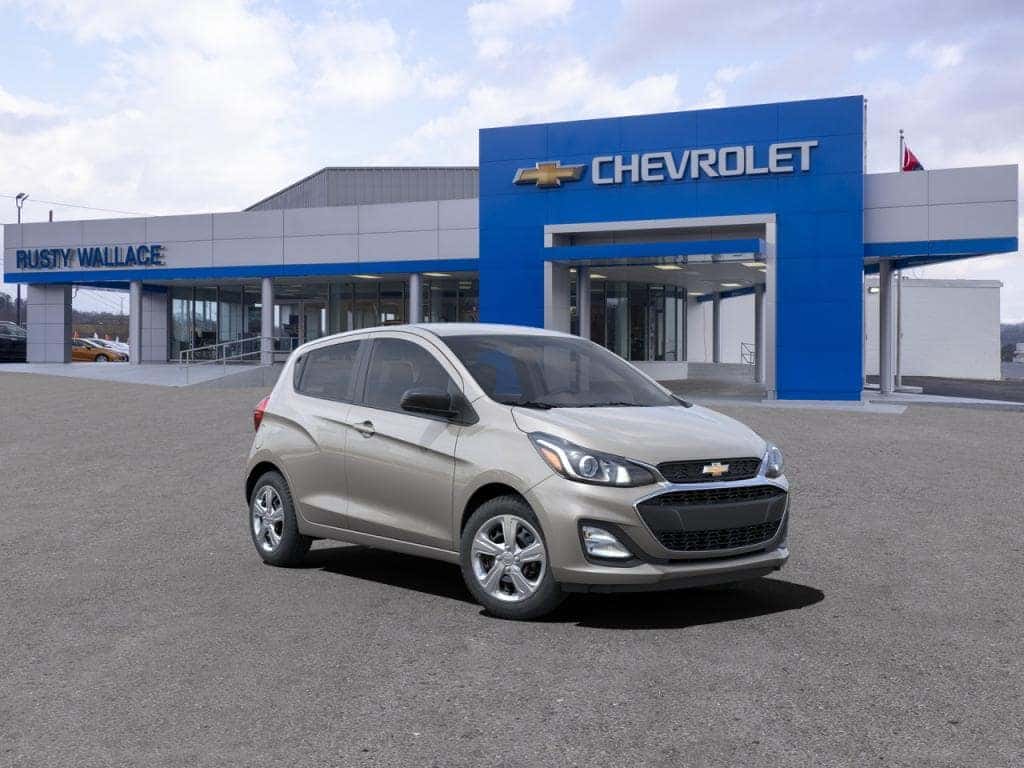 Are you looking for new cars for sale in
Clinton TN
? It's very easy to go online and search for "new cars near me" but the usual problem is whether these search results will actually provide you the best deals and top notch customer service that you deserve. That's why it's very important to find a local trusted new car dealer that will help you make the right car choice
Rusty Wallace Chevrolet is your go-to local dealership if you are looking for new cars for sale in Clinton TN. We have an amazing inventory of new cars that you can choose from. You can visit our showroom to speak to our sales representatives and they will help you find the perfect new car that will suit your needs, budget, and lifestyle.
We've also made it much simpler for you to find new cars for sale in Tennessee. Head on to the
new vehicles
page of our easy-to-use website to find the latest cars on offer. You can now browse through the available new cars in our inventory, get more details, check the car prices, and even schedule a test drive! This is perfect if you're still shopping around and want to shortlist your choices before visiting our showroom.
<! ------------------------------------- SECOND SECTION ---------------------------------->
<! ------------------------------------- FOURTH SECTION ---------------------------------->
Explore New Chevrolet Models For Sale
Looking at new Chevrolet models for your next car? Rusty Wallace Chevrolet offers all the latest Chevrolet models in Clinton TN. Whether you're on the hunt for a car, crossover/SUV, or third-row SUV, we have all the options for you to explore.
If you need a car that has a combination of ultimate style and undeniable performance, you'll never go wrong with a brand new Chevrolet vehicle! We have a great selection of new Chevrolet cars including the Chevy Spark, Chevrolet Equinox, Chevrolet Trax, Chevy Trailblazer, Chevrolet Traverse, Chevy Blazer, Chevrolet Suburban, Chevrolet Colorado, Chevrolet Tahoe, and Chevrolet Silverado.
To find your estimated monthly payment on a New Chevrolet Car check out our online Payment Calculator.
read more...
We appreciate your interest in our inventory, and apologize we do not have model details displaying on the website at this time. Please fill the form out below and our team will quickly respond, or, please call us at (865) 259-7509 for more information.

<! ------------------------------------- THIRD SECTION ---------------------------------->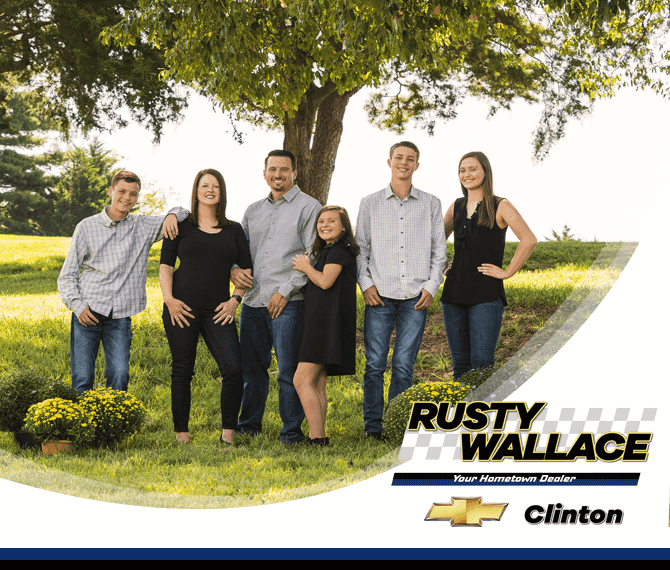 Buy Your New Car From Your Hometown Dealer
We recognize that buying a brand new car is an important milestone. That's why at Rusty Wallace Chevrolet, we make it a point to make your car buying process not only hassle-free but also extra special. We offer a personalized experience that will make you feel at home at our dealership.
Rusty Wallace has been serving the local community for over three decades by providing the best car deals in the area. Our business is not just about selling cars; it is also about building relationships and helping our customers realize their dreams of owning a new car.
As your hometown dealer, we'll give you all the information you need to make an informed decision. We go the extra mile to understand your needs and preferences. If you're not sure about something, no rush! Our goal is for you to find the perfect new car without any doubts or questions on your mind. We will never force a car that is outside of your budget, instead, we'll give you the same advice we'll give to a family member buying a car. We want you to walk out of our dealership with the best car for your budget and of course, with a smile on your face.
<! ------------------------------------- FIFTH SECTION ---------------------------------->
Get Pre-qualified In An Instant For A New Car
We know that car shopping can be such a headache. Nothing can be more exasperating than learning that you're not actually qualified for the car you spent hours researching.
Rusty Wallace Chevrolet can assist you in all of your car financing needs. Not sure whether you're qualified to purchase a new car? Don't worry because Rusty Wallace understands how frustrating this can be. That's why we now offer an Instant Pre-Qualification Tool that will allow you to check whether you are eligible for a car loan. This easy and straightforward process will save you a lot of time! Plus, it will give you essential info without hurting your credit score.
To pre-qualify, visit the link below:
Rusty Wallace Financing Pre-Qualification
Of course, you can contact us or visit us if you have any questions at all. As a local dealer, we understand your needs that's why we also offer flexible financing options to help you buy the truck you want.
<! ------------------------------------- THIRD SECTION ---------------------------------->
Rusty Wallace Chevrolet Your Trusted New Car Dealer in Clinton TN
Rusty Wallace Chevrolet is the premier local dealership in Clinton TN. We feature the best deals on new cars for sale. As the best car dealer in the area, we guarantee excellent customer service you'll never find anywhere else. Your new car is waiting for you at our dealership. Our sales reps are always ready to help you out in this important milestone. Visit us today at our showroom or schedule a test drive.
Rusty Wallace Chevrolet is the best car dealer in Clinton TN that offers affordable new cars for sale. As the only family-owned and operated Chevrolet Car Dealership in the area, we strive to add value to the community by helping our customers realize their dreams in buying a car at the best value. If you are looking to buy a vehicle, you can check out our website where we list new vehicles and pre-owned vehicles daily. We offer flexible financing options and discount programs to make your car buying experience as seamless as possible. Make your search easier with our Value Your Trade tool, Car Payment Calculator, and Easy Pre-Qualification Form. If you have any questions, contact us by phone at (865) 259-7218. You can also visit us at the Rusty Wallace Chevrolet dealership located at 224 South Main Street, Clinton, TN to see our selection of amazing vehicles.
Back to Top
<! ------------------------------------- CSS STYLE ---------------------------------->