GM Discount Programs and Promotions at Rusty Wallace Chevrolet
At Rusty Wallace Chevrolet, we think it's important to be a part of the community our team lives and works in, and that means recognizing those who go the extra mile. Our new Chevy inventory is already affordable, but if you're a member of the military, a recent college graduate, a teacher, a first responder, or building out your fleet, we have special discounts for you. From Military to College Discounts, you can experience even further savings when you take advantage of one of our programs and promotions.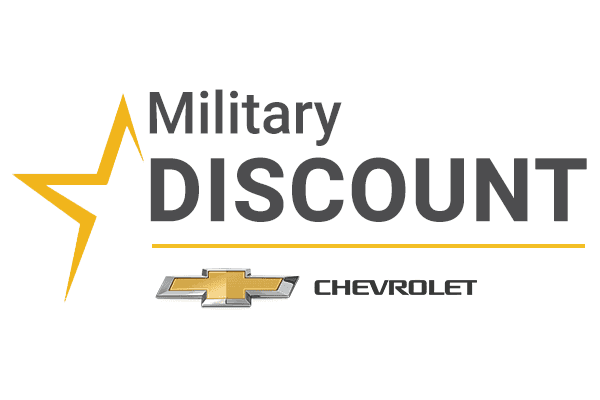 Military Discount
Are you a military member? GM is proud to offer military discounts on our eligible cars, trucks, and SUVs. We appreciate your service and want to show our appreciation by offering you the best deals possible. We recognize that military members are some of the most important people in our country. That's why we want to give you a special discount on your new vehicle. It's just one way we say thank you for your service to our nation.

With the Military Discount, active duty members, National Guard, reservists, and veterans within one year of discharge date can all take advantage of savings. Retirees (and their spouses) from the U.S Army, Navy, Air Force, Marine Corps or, Coast Guard also qualify for this discount when they purchase a new eligible vehicle.
If you are on the hunt for a new vehicle, don't look anywhere else and take advantage of this discount program. Reach out to us to learn more about how you can get amazing savings when buying a new Chevrolet vehicle.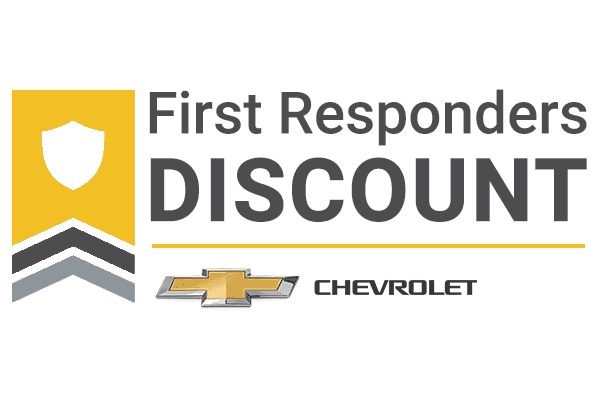 First Responders Discount
As an emergency responder, it's important for you to have the right vehicle for your job – one that will keep up with all of your needs and provide peace of mind. You do so much to dedicate your lives to helping other people that's why we want you to know how much we appreciate your commitment to your communities.
If you are a police officer, a firefighter, EMT, 911 dispatcher, or a paramedic, we want to give you the opportunity to save money on your next new Chevrolet vehicle purchase. We are proud to offer first responders like you a special discount when you buy a new eligible Chevrolet vehicle.
Reach out to us to learn more about our First Responders Discounts.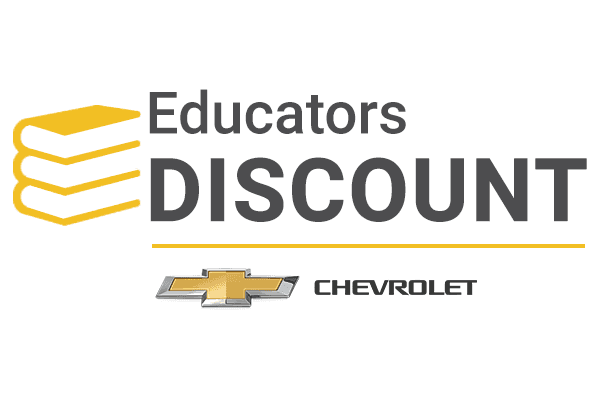 Educator Discount
As educators, you work hard all year long to help students learn and grow. That's why we want to show you our appreciation by giving you one of the best car deals out there - our GM Educator Discount. You are worthy of a break from the grind and this is just one way we can help make life a little more affordable for educators like yourself.

We believe that all educators deserve their own set of wheels so we are opening this program to all employees of public schools, private schools, colleges or, universities. You can enjoy amazing savings on eligible new Chevrolet vehicles through this program. It's our way of saying thank you for everything that you do and making it easier on your wallet too!
Take advantage of this discount today. Contact us to learn more about this program.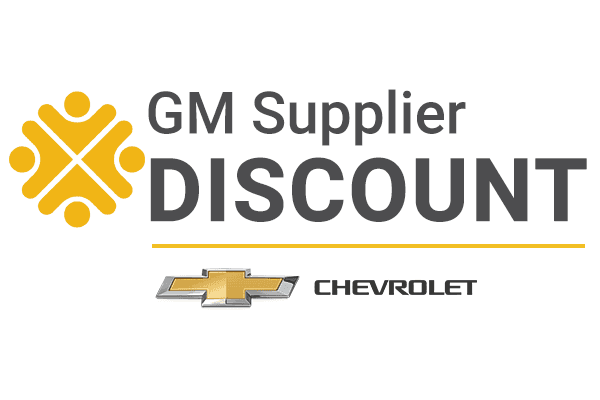 GM Supplier Discount
Did you know that GM offers discounts to employees of suppliers and business associates? With the rising cost of living and many people struggling with day-to-day expenses, GM is looking for ways to give back and share its success with those who've helped it get there.

The GM Supplier Discount program offers discounts to employees of suppliers to help make daily life a little easier. Active hourly and salaried employees are eligible to enjoy the GM Supplier Discount so you can enjoy savings on your next car purchase.

Fill out the form below and include your employer so we can check if you are eligible for this GM Supplier Discount!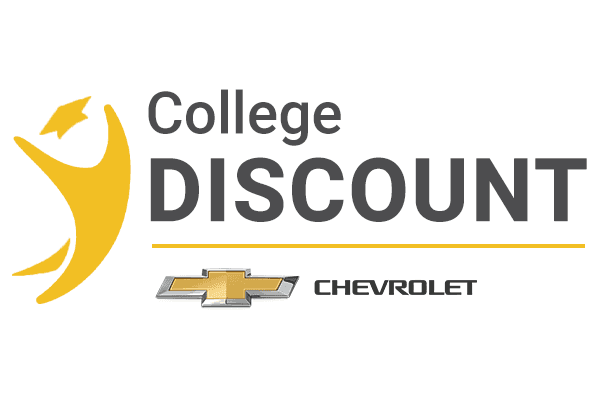 College Discount
College can be difficult, but trying to find a reliable vehicle is even tougher. It's hard to save up for a new vehicle when you're paying tuition and buying books on a budget. If you're struggling to find the best car deals for you or your college student, we are here to help.

The GM College Discount program offers amazing savings on your car purchase so you can get the wheels rolling for your future! We are offering college students, graduate students, and recent graduates a special deal on eligible Chevrolet vehicles. This is a great opportunity if you are on the lookout for your first car or if you want an upgrade from that old clunker.

Contact us today to learn more about the GM College Discount program.