Buy a Used Vehicle and Get 100 Gallons of Gas!
Buy a Used Vehicle and Get 100 Gallons of Gas!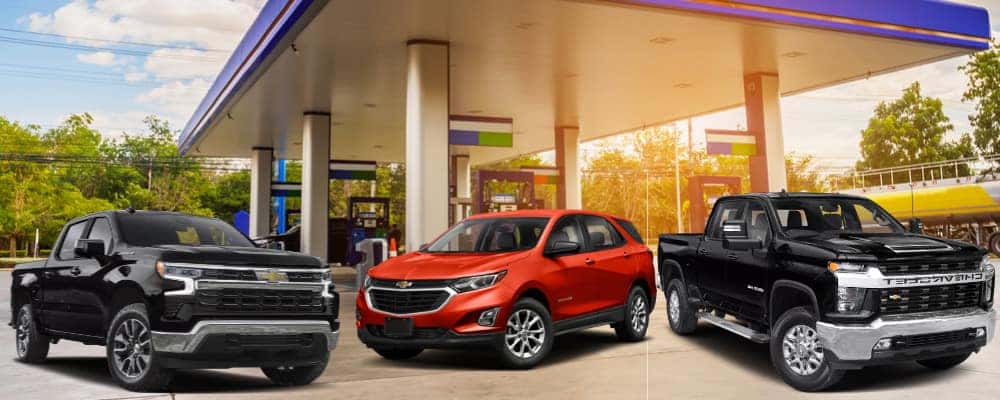 ---
Are you shopping around Oak Ridge for a used vehicle? If so, Rusty Wallace Chevrolet has a deal for you that can't be beaten. From now through 5/31/2022, when you buy a pre-owned vehicle at our showroom in Clinton, we'll throw in 100 gallons of free gas! Take a moment to learn about how much 100 gallons of gas is worth in savings on a fuel-efficient vehicle like Chevy Equinox. Then, check out pre-owned vehicle specials to find more opportunities to save and contact Rusty Wallace Chevrolet to arrange for a test drive!  
How Does 100 Gallons of Gas Translate to Dollars? 
A fuel-efficient SUV like the gas version of the 2018 Chevy Equinox gets 32 mpg on the highway. As of this writing, average fuel prices in Knoxville are $4.10 a gallon. If you burn 100 gallons of fuel on the highway at 32 mpg, our free gas deal has saved you $410 dollars and allowed you to drive 3,200 miles for free! For most drivers, that's 3 months' worth of driving!  
How Else Can Buying Used Help You Save? 
When you buy a used vehicle near LaFollette at Rusty Wallace Chevrolet, you save in the following ways: 
Slower rates of depreciation 
The ability to find virtually new quality for less
 And 100 gallons of free gas! 
Reach Out to Rusty Wallace Chevrolet to Schedule for a Test Drive! 
Our 100 gallons of free gas deal ends on 5/31/20222, act fast! We expect to move some serious inventory, and if you want to take advantage of our deal, call us at 865-259-7509 to schedule some test drives before our selection of pre-owned vehicles gets bought up! Do you have a trade-in? Don't forget to use our trade-in value calculator to get an estimate of how much credit you can put towards your next vehicle. We offer top dollar for all trades, so don't be surprised if you get an excellent estimate. We look forward to helping you save!